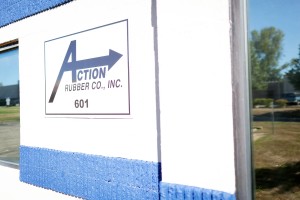 Action Rubber has been a custom molder of rubber and urethane products since 1984. As a 3-generation family-owned company, collectively we bring more than 100 years of professional experience to the business. See a complete list of industries served here.
Our Mission
To produce high quality custom molded rubber parts, maintain on-time delivery and competitive pricing. This is accomplished through good communication with customers, vendors, and our employees.
You're First
We work with you and for you to aid in development of new parts to meet your requirements.
Take ACTION
Send us your drawings or samples for complete and timely quotations. We specialize in molding for all types of industries. We visually inspect parts for quality. We are able to meet close tolerances, produce rubber to metal bonding as well as meet your packaging and delivery requirements.